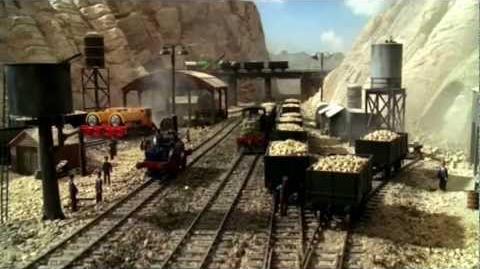 Bill, Ben, and Fergus is the 3rd episode of the seventh season, It was narrated by Michael Brandon inthe US and Michael Angelis in the UK.
Fergus is sent to work at the quarry and is annoyed when the twins start causing trouble.
Characters
Edit
Fergus
Mavis
Bill and Ben
Thomas .
Ad blocker interference detected!
Wikia is a free-to-use site that makes money from advertising. We have a modified experience for viewers using ad blockers

Wikia is not accessible if you've made further modifications. Remove the custom ad blocker rule(s) and the page will load as expected.