Edward, Trevor and the Really Useful Party
is the sixteenth episode ever made in
Season 3
.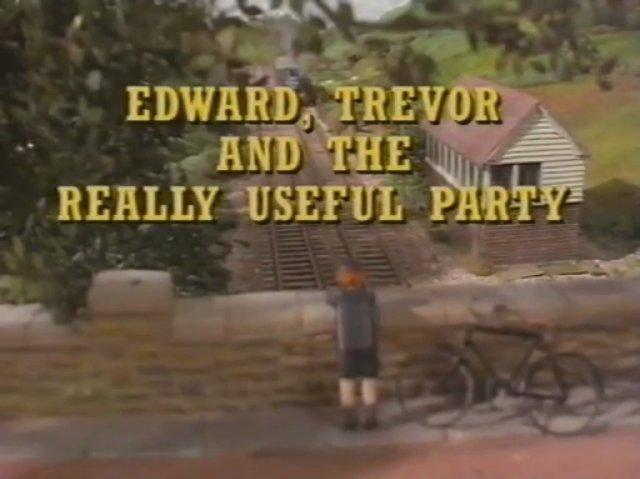 The vicar is planning a garden party to fund a field trip to the seaside for underprivileged children. Edward wants to help and, when the Vicar forgets to put up posters, Edward has them put on his boiler, tender and coaches. Bertie later teases Trevor about being old, but Trevor forgets all about it with the happiness of giving children rides. Bertie later tries to go through the field to drop off some passengers, but gets stuck in the mud and has to be pulled out. Bertie apologises to Trevor, and the party is a success.
In the opening scene and some scenes of Bertie talking to Trevor, studio equipment is visible at the very top of the screen.
Ad blocker interference detected!
Wikia is a free-to-use site that makes money from advertising. We have a modified experience for viewers using ad blockers

Wikia is not accessible if you've made further modifications. Remove the custom ad blocker rule(s) and the page will load as expected.