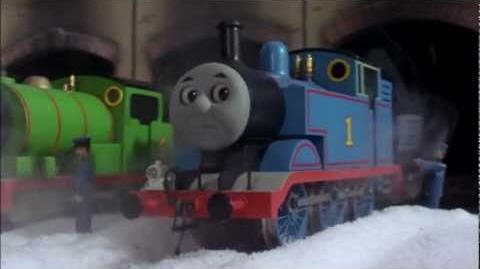 It's Only Snow
is the ninth episode ever made in
Season 6
.
Thomas is cross when he has to wear his snowplough. During a journey to take Christmas supplies to a village station, however, Thomas gets his chance to run without it after it gets damaged by a rock on the tracks.
Thomas ploughs the snow away without his snowplough, but when he attempted this in previous episodes, he got stuck.
Ad blocker interference detected!
Wikia is a free-to-use site that makes money from advertising. We have a modified experience for viewers using ad blockers

Wikia is not accessible if you've made further modifications. Remove the custom ad blocker rule(s) and the page will load as expected.