Something Fishy is the seventeenth episode of the
7th season.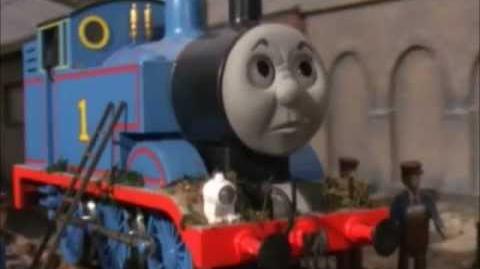 Aurthur is new to Sodor and is still learning the routes, one morning he discovers the fishing village and likes it much, that evening Sir Topham Hatt tells Thomas to run the line to Aurthur's dissapointment, later the next morning Thomas collects his cars of fish but gets sent onto an old line that sends him into the water! Later Arthur comes to help.  That evening Thomas tells Arthur to tell Sir Topham Hatt if he can run the line instead of Thomas since Arthur likes it.  When he does Sir Topham agrees.
.
Ad blocker interference detected!
Wikia is a free-to-use site that makes money from advertising. We have a modified experience for viewers using ad blockers

Wikia is not accessible if you've made further modifications. Remove the custom ad blocker rule(s) and the page will load as expected.